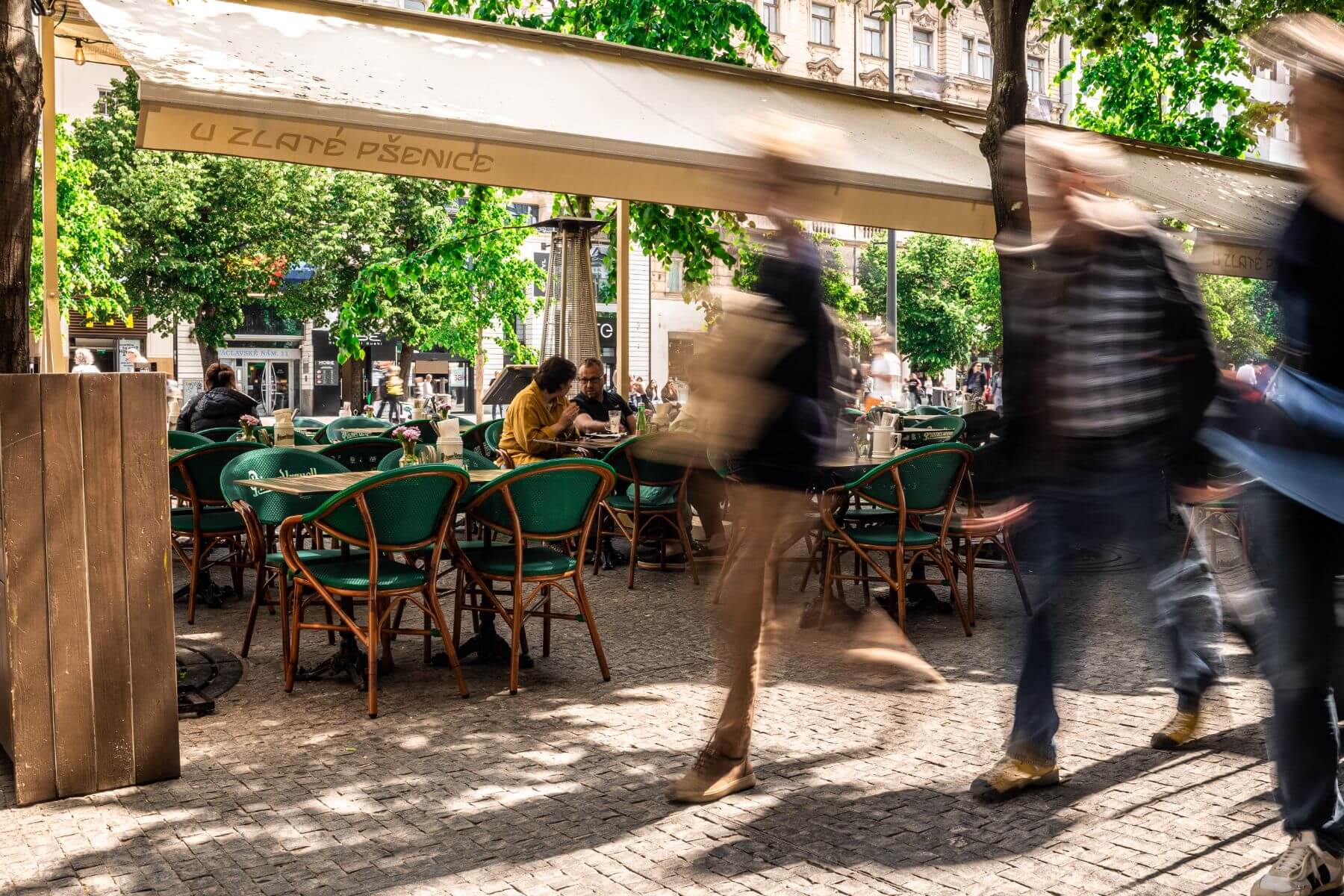 Restaurant U Zlaté pšenice
Traditional Czech cuisine and finest pilsner beer at the famous Wenceslas Square in Prague.




Vivid place, refreshing best Czech beer, Pilsner Urquell, and traditional czech cuisine. That's what the Zlatá pšenice restaurant all about.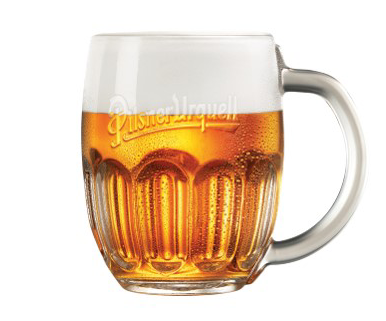 OUR MENU
Take a taste of traditional czech meals – from appetizers to desserts.
Zlatá pšenice restaurant offers the best of the Czech classics, roasted meats and even vegetarian meals. We tend to give our guests the best possible experience – from the tasty food and well treated beer over to kind and professional staff.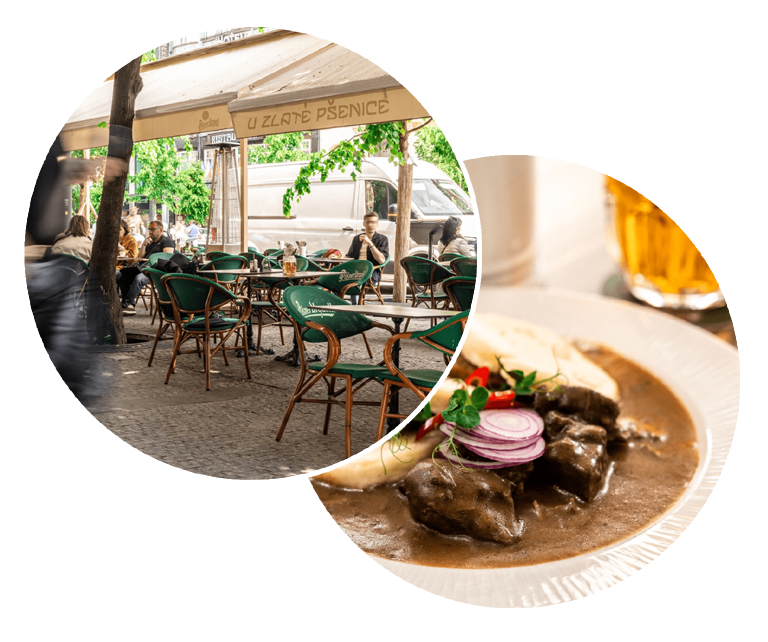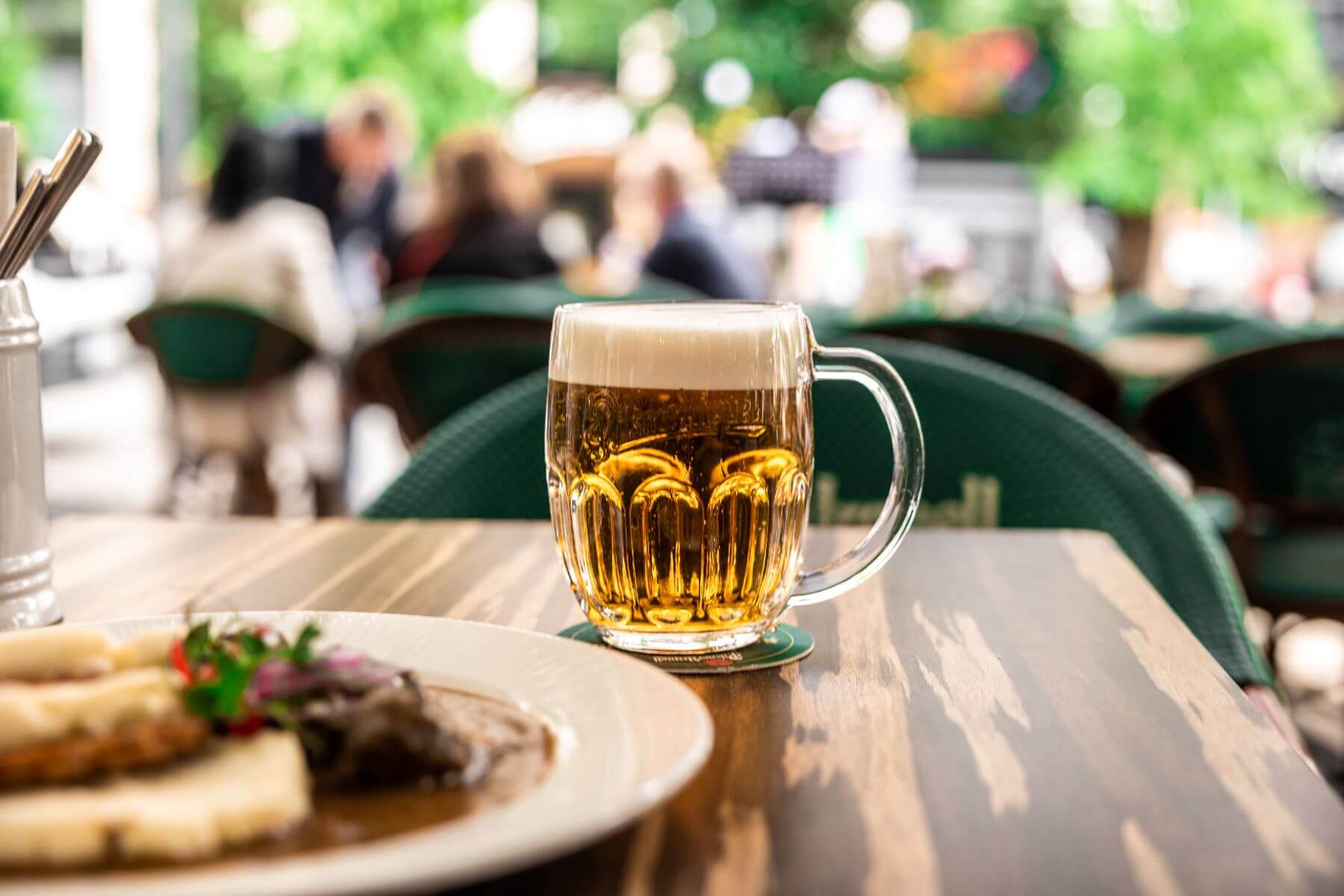 Must – haves on our menu
Soup made of heel of round, potatoes and sweet paprika, with fresh parsley
Roast sirloin with cream sauce
Larded roast beef, served with bread dumplings and cranberry garnish
Wiener-style pork schnitzel
Fried pork neck schnitzel, served with potato salad and lemon
Heel of round Pilsen goulash
Beef goulash made with Pilsner beer, served with bread dumplings, potato cakes, garnished with onion and fresh chili pepper